Whether installation requires a cut-in, pave-over, or direct hot asphalt overlay, Patriot Detection preformed inductive loops (P-ILDs) are time-tested and warranted to last 15 years without failure. Patriot Detection not only guarantees the best product on the market, but also completes the customer experience with superior customer service
The SmartWalk XP is the first microwave sensor specifically designed to provide short-range pedestrian presence detection in the targeted curbside area of a crosswalk or roadside at a trail crossing making it an excellent alternative to manual push buttons that require human interaction. It's sophisticated software reduces the chance of false activations from nearby moving traffic.
The SmartWalk XP-S includes all of the features of the XP plus low power requirements making it ideal for solar applications
The TC-CK1-SBE INTERSECTOR™ is a microwave-based motion and presence sensor used for intersection control. The unit interfaces with a traffic-control cabinet, and outputs signals when vehicles are present in a user-defined zones. Zones are created using an X-Y coordinate system, and operation is verified and optimized using a laptop with a web browser as part of the installation process.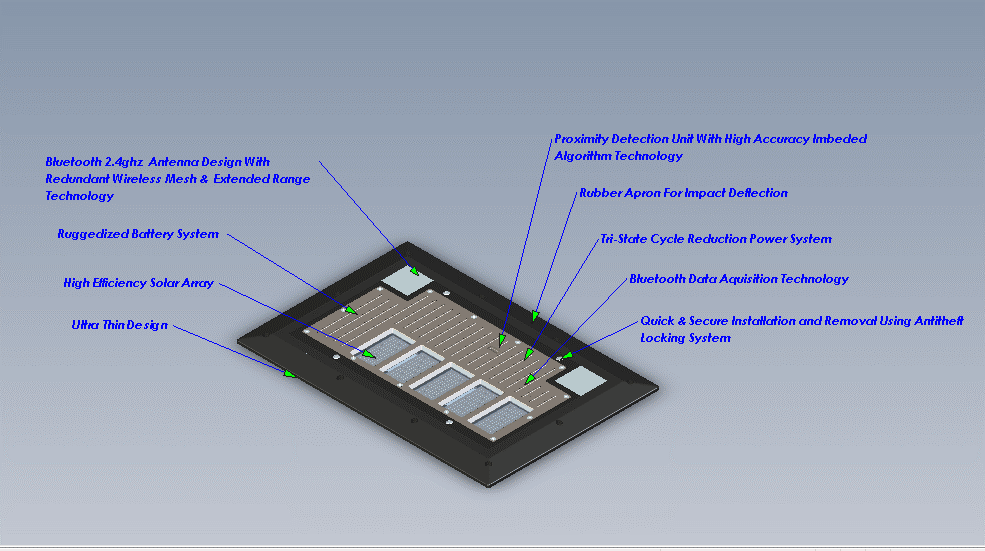 The BLUE-BAND Advanced Raised Marker (ARM) is the industry's next generation detection device. The BLUE-BAND ARM is a state-of-the-art above ground mounted, wireless, and renewable energy powered device designed for presence detection and Bluetooth communications.
Unique Bluetooth data provides clients with analytics that enhances vehicular management and efficiency. The combination of sleek design with new age data communications provides clients with unparalleled parking and traffic system management functionality. The dual-detection system is capable of providing customized metrics that utilize the raw data sets of presence and identification. Together these metrics enable functionality such as parking trends, time-based access control, traffic management,traffic signal control, travel time reporting and general system performance trends. All of the system's dynamic metrics are captured in real time and stored for the system manager use. The flexibility provided by the BLUE-BAND detection system will increase efficiency and security at any traffic or parking management facility.
The TC30 is an ultrasonic sensor designed for detecting vehicle presence. It can also be used with automatic gates, toll booths, for highway traffic management, loading dock monitoring and other parking control applications. The TC30 mounts above ground, requires no pavement cuts and can be installed with minimal or no traffic disruption.
MS Sedco Microwave Detection